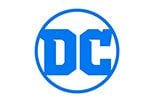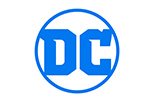 Action Comics #662 (1938)
1st Printing. Secrets in the Night -Clark reveals his identity to Lois after the Silver Banshee attacks. An attorney finally finds a will for Lex Luthor. Continues in Superman (1987 2nd Series) #53. Characters in this issue: Superman [Clark Kent; Kal-El]; Lois Lane; Ms. Fenster; the Crone; Silver Banshee [Siobhan McDougal]; Blaze [Angelica Blaze]; Baron Sunday. 36 pages, Full Color.
₹5,999.00
Only 1 left in stock
Add to wishlist
Adding to wishlist
Added to wishlist
Written by Roger Stern. Art by Bob McLeod. Cover by Kerry Gammill and Brett Breeding.
Only logged in customers who have purchased this product may leave a review.