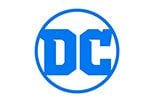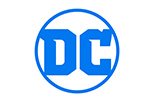 All Star Batman #1FRIEDPIE.B
Fried Pie Comics Sketch cover by Ben Caldwell. My Own Worst Enemy: Part 1 – Superstar writer Scott Snyder explodes into an all-new Batman series alongside legendary artist John Romita Jr., reimagining some of the Dark Knight's greatest villains. First up: Two-Face! Batman must take Two-Face to a destination out of Gotham City, but the duplicitous villain has a two of spades up his sleeve. Every assassin, bounty hunter and ordinary citizen with something to hide is on their tails with one goal: kill Batman! Handcuffed together on the road to hell, this is Batman and Two-Face as you've never seen them before! 40 pages, full color.
₹2,499.00
Only 1 left in stock
Add to wishlist
Adding to wishlist
Added to wishlist
Written by Scott Snyder. Art by John Romita, Danny Miki and Declan Shalvey.
Only logged in customers who have purchased this product may leave a review.
General Inquiries
There are no inquiries yet.