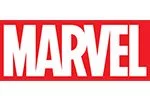 Amazing Spider-Man #189 (1963)
J. Jonah Jameson desperately searches for clues in the kidnapping of his son John! Fearing the worst the stressed out publisher of the Daily Bugle brings every resource to bear! While studying the facts, Joe Robertson realizes that the mysterious kidnapper may have a vendetta against not only Jonah, but the web-slinger too! Jonah doesn't care about Spider-Man though, he only wants to see his son again! And as shown on the terrific cover, J. Jonah Jameson will be reunited with his son! But will it be John the man…or the Man-Wolf? Cameo appearances by Aunt May, Betty Brant, Dr. Marla Madison, and Professor Spencer Smythe.
₹3,499.00
Only 1 left in stock
Add to wishlist
Adding to wishlist
Added to wishlist
Script by Marv Wolfman. Art by John Byrne (breakdowns) and Jim Mooney (finishes).
Only logged in customers who have purchased this product may leave a review.
General Inquiries
There are no inquiries yet.