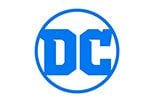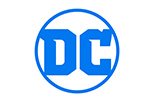 Aquaman/Green Arrow Deep Target
"A shadowy organization known only as Scorpio has resurfaced. While looting the past for artifacts and treasures, they've somehow altered the timeline and only Aquaman and Green Arrow can fix it! This high-octane story celebrates 80 years of Green Arrow and Aquaman.
When the mysterious organization known as Scorpio uses a cosmic treadmill to try and capture a dinosaur from the prehistoric era, they unknowingly wreak havoc in our universe. Up is down, black is white, and everything we once knew is now the unknown. In this timeline Green Arrow sneaks into Atlantis and finds Aquaman sitting on the throne! The only problem is Aquaman is now Oliver Queen…and Green Arrow is now Arthur Curry. Both heroes will have to work together to see if they can reclaim their old lives…if they even still exist. Collects Aquaman/Green Arrow – Deep Target #1-7."
₹1,999.00
Only 1 left in stock
Add to wishlist
Adding to wishlist
Added to wishlist
by Brandon Thomas (Author), Ronan Cliquet (Illustrator)
| | |
| --- | --- |
| Weight | 0.5 kg |
| Dimensions | 0.5 × 17 × 27 cm |
Only logged in customers who have purchased this product may leave a review.