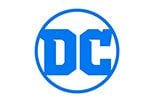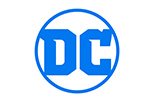 Batman #436 YEAR 3
1st appearance of Tim Drake.Someone is killing off Gotham's mob bosses, and Batman keeps arriving too late to prevent the murders; Boss Zucco is up for parole, and Alfred Pennyworth pleads with the parole board not to let him free; Nightwing returns to Gotham, having heard that Batman's sanity is eroding, and sets off in search of his mentor; The Post-Crisis origin of Robin (Dick Grayson) in flashback.
₹3,999.00
Only 1 left in stock
Add to wishlist
Adding to wishlist
Added to wishlist
Cover art by George Perez. script by Marv Wolfman, pencils by Pat Broderick, inks by John Beatty
Only logged in customers who have purchased this product may leave a review.