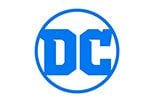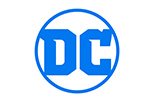 Batman: Secret Files
Dive into the depths of Gotham's underbelly with Batman: Secret Files!
Collecting tales from all over Gotham…Huntress, the Gardener, Peacekeeper…even the history of Miracle Molly! It's all here!
Discover a story so secret even Miracle Molly doesn't remember it! Discover what led a regular Gothamite to reject their past, name, and humanity to embrace the promise of a blank slate-the promise of the Unsanity Collective!
Then turn your head over to Gotham's Violet Vengeance. After having her brain invaded by a violent parasite bent on sending her on a deadly slugfest bender. Not fun, amiright? Well, Helena Bertinelli is no one to mess with-and when the villainous Vile's parasite gives her the ability to see through the eyes of his victims? You best believe she's gonna track him down and pop an arrow in that slimeball. Look out, Batman, Huntress is on the prowl…
And that's just where we begin. Find your favorite secret tales collected!
Collects Batman Secret Files: The Signal #1; Batman Secret Files: Huntress #1; Batman Secret Files: Clownhunter #1; Batman Secret Files: The Gardener #1; Batman Secret Files: Peacekeeper #1; Batman Secret Files: Miracle Molly #1.
₹1,799.00
Only 1 left in stock
Add to wishlist
Adding to wishlist
Added to wishlist
by James Tynion IV (Author), Christian Ward (Illustrator), Dani (Illustrator)
| | |
| --- | --- |
| Weight | 0.5 kg |
| Dimensions | 0.5 × 17 × 27 cm |
Only logged in customers who have purchased this product may leave a review.