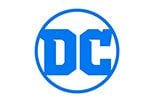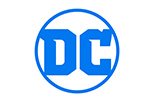 Captain Atom Annual #2 (1987 DC)
Captain Atom, Major Force, Sarge Steel and Rocket Red face Queen Bee and Jack O'Lantern in the nation of Bialya in "Bialya Bound" 'Private Lives' back-up tale: Goz worries about telling Captain Atom that he's involved with the hero's daughter in "Reckoning Day" by Bates, Weisman, Pat Broderick and Michael Bair. Cullins/Smith cover.
₹1,999.00
Only 1 left in stock
Add to wishlist
Adding to wishlist
Added to wishlist
Script by Cary Bates, co-plot by Greg Weisman, breakdowns by Paris Cullins, finishes by Bob Smith.
Only logged in customers who have purchased this product may leave a review.
General Inquiries
There are no inquiries yet.