Hot Selling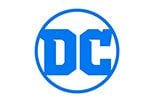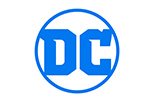 DC Comics: The Art of Lee Bermejo HC
Lee Bermejo is internationally recognized as one of the most popular illustrators in the comics industry. His gritty and realistic style is instantly identifiable and has made him an in-demand cover artist and illustrator on books that often have dark and mature themes.Filled with exclusive interviews with Bermejo and his creative partners in crime, this art book showcases some of the best pieces of his published work and reveals the creative process behind bestselling titles such as Joker, Lex Luthor: Man of Steel, Batman: Noël, and Batman: Damned. This special edition hardcover also features a brand-new cover, an introduction by longtime collaborator Brian Azzarello, preliminary sketches, process artwork, and an extensive cover gallery, offering fans a glimpse into the creative mind of one of DC's most talented artists.
₹3,799.00
Only 1 left in stock
Add to wishlist
Adding to wishlist
Added to wishlist
by Lee Bermejo (Illustrator)
Only logged in customers who have purchased this product may leave a review.