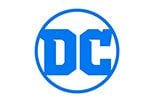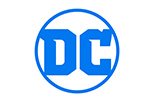 Flash Annual #10
Cover by Joe Chiodo. "I Married the Flash." 35 pages. Story by Brian Augustyn. Pencils by Dick Giordano. Inks by Jose Marzan Jr, Keith Champagne and Ken Branch. Flash agrees to help out the making of a movie version of his life. Unfortunately, the Rainbow Raider takes issue with the production. It may take some fancy acting to get out of this one. "Sound and Fury." 17 pages. Story by Michael Jan Friedman. Pencils by John Cassaday. Inks by Steve Lightle. When a former partner of the Pied Piper returns unexpectedly, the Piper may have to return to action. He just has to make sure he doesnt fall back into his villainous lifestyle as well. 64 pages. Full color.
₹3,999.00
Only 1 left in stock
Add to wishlist
Adding to wishlist
Added to wishlist
Artist – Chiodo,Tom McCraw,Ian Laughlin,Dick Giordano,John Cassaday,Clem Robins
Script Writer – Brian Augustyn,Michael Jan Friedman
Editor – Paul Kupperberg,Jason Hernandez-Rosenblatt
| | |
| --- | --- |
| Weight | 0.5 kg |
| Dimensions | 0.5 × 17 × 27 cm |
Only logged in customers who have purchased this product may leave a review.