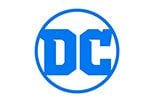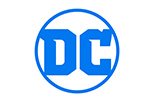 FUTURE STATE SUPERMAN WORLDS OF WAR #1
This monumental Future State title features four big stories! First, Clark Kent is gone, leaving a Superman-shaped hole behind. People gather in Smallville to celebrate their hero, little realizing that he is across the galaxy helping others. Superman has gone to Warworld, where he fights as a gladiator in the deadly pits of Mongul. But this is Superman we're talking about—and his idea of a victory does not line up with the expectations of Mongul's hordes! Meanwhile, on the other side of Warworld, other agents are at work, struggling for a better life. Shilo Norman, the man known as Mister Miracle, has ridden a Boom Tube across the cosmos from Metropolis to finds himself at odds with an entire planet! At the same time, Midnighter, the greatest fighter from Earth, is punching his way through a whole mess of trouble. He's on the hunt for a new energy source deadlier than Kryptonite. His goal: to shut it down before it gets unleashed on an unsuspecting universe. On top of that, the Black Racer, a girl raised in the slums of Warworld to be one of its top competitors, turns betrayal into a crusade to fight for the freedom of others like her. This title is fully returnable at a later date.
₹2,999.00
Only 1 left in stock
Add to wishlist
Adding to wishlist
Added to wishlist
(W) Various (A) Various (CA) Riccardo Federici
Only logged in customers who have purchased this product may leave a review.
General Inquiries
There are no inquiries yet.