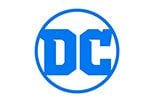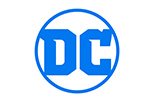 Guy Gardner Warrior #1
No longer a Green Lantern, he's just plain Guy, and he's determined to become one of the meanest guys in comics. Guy has new powers, a new costume…but the same old nasty attitude. Now that the Green Lantern Corps and the Justice League aren't holding him back anymore, he's free to pursue his own bloodthirsty agenda! And to kick things off, Guy faces his greatest challenge as he cleans up New York City, a program that progresses smoothly enough until the Guardians send his old buddy Kilowog to retrieve Guy's ring.
₹1,999.00
Only 1 left in stock
Add to wishlist
Adding to wishlist
Added to wishlist
Written by Gerard Jones, with art and cover by Joe Staton and Terry Beatty.
Only logged in customers who have purchased this product may leave a review.
General Inquiries
There are no inquiries yet.