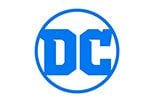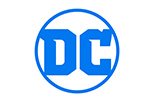 He-Man and the Masters of the Multiverse #1
The scourge of Anti-Eternia is unleashed on the Multiverse! Blazing a trail across the dimensions, he's devastating each version of Eternia and stealing its power. Now it's up to a ragtag team of surviving He-Men to recruit the one man in existence who might save them: Prince Keldor, the man who would be Skeletor! This all-new miniseries features the most iconic eras and beloved takes on the Masters of the Universe!
₹2,999.00
Only 1 left in stock
Add to wishlist
Adding to wishlist
Added to wishlist
More Cool Stuff
by Tim Seeley (Author), InHyuk Lee (Cover Art), Dan Fraga (Penciller, Inker), Richard Friend (Inker), Matt Yackey (Colourist)
Only logged in customers who have purchased this product may leave a review.