30%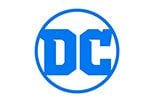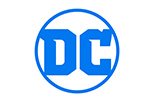 House of Secrets #140 (1956 1st Series)
Reprise: The Patchwork Man," script by Gerry Conway, art by Nestor Redondo; Gregori Arcane survived a fall and found himself hiding in a department store; He startled two employees opening up and security fired a shot that grazed his head, knocking him out; The security men turned him over to the police who were visited by a Dr. Chomes who demanded that they release his "patient" into his custody. Dr. Chomes conducted some painful experiments upon the Patchwork Man and the pain caused him to break his restraints and brush past Dr. Chomes and his assistant; Outside, a good Samaritan cab driver picked him up and drove him away from his tormenters; Dr. Chomes took down the license plate number and told his assistant they would acquire the man's address in the morning. The Cup Cake Caper Hostess Cup Cakes ad featuring Shazam!
₹1,999.00
Only 1 left in stock
Add to wishlist
Adding to wishlist
Added to wishlist
Mark Jeweler Advertisement Insert Variant. Origin Patchwork Man. Nestor Redondo art
Only logged in customers who have purchased this product may leave a review.
No more offers for this product!
General Inquiries
There are no inquiries yet.