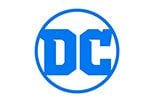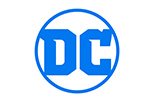 JSA Kingdom Come Special The Kingdom #2
Mister Terrific is knocked off the mezzanine in the sixth dimension. He lands on a couple of his T-balls and begins his way up the mezzanine again. When he gets there, he convinces Yz, the Thunderbolt to resist Jakeem. By the first time in his centuries of existence, Thunderbolt is able to overwhelm the wishes of a master.
At the Tower of Fate, Nabu (possessing the Helmet of Fate without a host) and Mordru fight.
On the mezzanine in the sixth dimension, Yz fights Jakeem Thunder.
On the side of a snowy mountain, Fury wakes up next to a dying Doctor Fate. She calls to her son, Dream, to save them. Their spirits walk into the Dreaming, leaving their corpses behind.
Meanwhile, the fight between Nabu and Mordru goes beyond dimensions. They fight in other dimension where a "Hero War" was happening.
In the Sixth Dimension, Saradin casts a spell, pulling Qwsp out of Jakeem. They return to the Tower of Fate where they help Nabu take down Mordru.
₹1,199.00
Only 1 left in stock
Add to wishlist
Adding to wishlist
Added to wishlist
Writers
Keith Champagne
Pencilers
Don Kramer
Inkers
Keith Champagne
Colourists
John Kalisz
Letterers
Rob Leigh
Editors
Peter TomasiMichael Siglain
| | |
| --- | --- |
| Weight | 0.5 kg |
| Dimensions | 0.5 × 17 × 27 cm |
Only logged in customers who have purchased this product may leave a review.