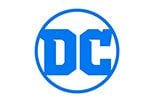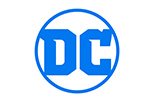 Justice League of America #227
Lord Claw, the third Fiatlux leader, takes command of the cult after the defeats of Gravesend and Arsenic, with the aid of his "dragons," actually genetically altered lizards. Green Arrow, Black Canary and Hawkwoman return from Hellrazer's dimension with Zatanna to join the other JLA members in attacking Claw's island base, unaware that Zatanna has been possessed by the demon. Hellrazer emerges from Zatanna's form and destroys Lord Claw, taking over Fiatlux on his own behalf, but Zatanna fortunately recalls the spell that will transport the demon back to his own world from his use of it during her possession, and uses it to send him back.
₹1,199.00
Only 1 left in stock
Add to wishlist
Adding to wishlist
Added to wishlist
More Cool Stuff
by Joey Cavalieri (Author), Romeo Tanghal (Cover Art), Chuck Patton (Cover Art, Penciller), Mark Alexander (Inker), Gene D'Angelo
Only logged in customers who have purchased this product may leave a review.
General Inquiries
There are no inquiries yet.