53%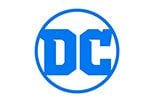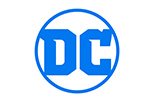 LEX LUTHOR PORKY PIG SPECIAL #1 VAR ED
Facing financial and personal ruin, a desperate Porky Pig applies for and gets and entry-level position with LexCorp. Grateful to his new benefactor, Porky becomes Luthor's most loyal employee and defender. But when a major scandal breaks in the news and Lex is called before a Congressional Committee, guess who is about to be offered up as the sacrificial pig?
₹2,999.00
Only 1 left in stock
Add to wishlist
Adding to wishlist
Added to wishlist
(W) Mark Russell, Jim Fanning (A) Brad Walker, Andrew Hennessy, John Loter (CA) Mac Rey
Only logged in customers who have purchased this product may leave a review.
No more offers for this product!
General Inquiries
There are no inquiries yet.