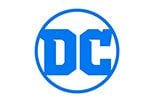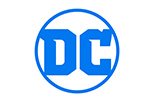 Lobo #12
Jan 1995. Lobo's bike is totalled after a head-on collision with a mail truck driven by Postman Pat. But when the wrong replacement parts arrive – delivered by Pat – Lobo loses what's left of his cool. What follows is wild postal high jinks, as Lobo continues to bash Pat to the point where something snaps…and even the Last Czarnian has to take cover when this disgruntled mail carrier goes "postal." Lobo makes a special appearance in this month's Ray (1994 2nd Series) #8.
₹1,499.00
Only 1 left in stock
Add to wishlist
Adding to wishlist
Added to wishlist
Written by Alan Grant, with art and cover by Val Semeiks and John Dell.
Only logged in customers who have purchased this product may leave a review.