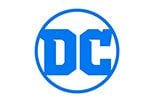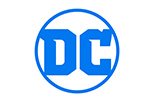 Lobo #4
The Qigly Affair Part 4Heading back to Bunsen's Bounty Agency with Qigly in tow, Lobo is ambushed by the Kamikaze Biker Babes, who happen to be out on a male killing spree. And no one's more surprised than the Main Man when the bite on the neck he got from Jugula turns him into a giant, slavering, ravenous werewolf.
₹1,199.00
Only 1 left in stock
Add to wishlist
Adding to wishlist
Added to wishlist
Written by Alan Grant, with art and cover by Val Semeiks and John Dell. New Format.
Only logged in customers who have purchased this product may leave a review.
General Inquiries
There are no inquiries yet.