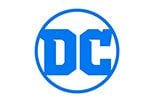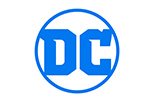 LOBO: UNAMERICAN GLADIATORS (1993) #
Ready for a little head-bashing? Think you're man enough to play the Maim Game? Lobo is! Like that's a surprise, right? Check out the slammin' action in the 4-issue miniseries LOBO: UNAMERICAN GLADIATORS, where the Main Man plays the game for fabulous prizes…and, of course, the opportunity to lock horns with the baddest bastiches in the galaxy and kick the butts of his fellow contestants! Up for grabs is a year's holiday for two in the palace of pleasure on Waltsworld, a jewel-encrusted bazooka and all the gold you can grab from the vaults of Gazza. And for the last gladiator standing, the star prize is the planet Zarotey. But does Lobo care about prizes? If he wanted a planet, he'd fraggin' well take one. He's playing the Maim Game for the fun of it. And in Mondo Carno, where anything goes, the Main Man is sure to find the meanest kind of fun.
₹5,999.00
Only 1 left in stock
Add to wishlist
Adding to wishlist
Added to wishlist
Written by Alan Grant and John Wagner
Only logged in customers who have purchased this product may leave a review.