Sold Out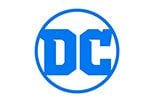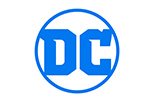 Lobo's Back's Back TPB # 1 Die-Cut Cover (1993)
An extremely violent alien humanoid born on the planet Czarnia, Lobo is a sadistic intergalactic bounty hunter who takes pleasure in the pain and misery that he inflicts on his victims. In the darkly humorous LOBO'S BACK BACK, Lobo is killed over and over again by one of his quarries but is refused entrance to both Heaven and Hell. As a result, the Main Man finds himself reincarnated in various forms, among them a woman and a squirrel. Furious but unfazed by his less than appealing new identities, the bounty hunter continues his mission.
₹3,999.00
Out of stock
Get an alert when the product is in stock:
Add to wishlist
Adding to wishlist
Added to wishlist
More Cool Stuff
Written by Keith Giffen. Art by Simon Bisley. Cover by Glenn Fabry.
Only logged in customers who have purchased this product may leave a review.
General Inquiries
There are no inquiries yet.