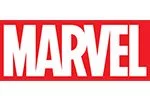 Marvel Comics #1 Facsimile Edition
Celebrating the 70th Anniversary of Marvel Comics in style the best and brightest color-art talents in the field bring you a bold new look at the comic that started it all! From the first appearance of The Human Torch to the original jungle adventures of Ka-Zar and the incomparable introduction of Bill Everett's Prince Namor, the Sub-Mariner, each tale from Marvel Comics #1 has been paired with one of the field's most innovative color artists to create a fascinating contemporary take on these classic tales. Including contributions from the trend-setting talents of Dean White (AMAZING SPIDER-MAN; LOGAN), Dave McCaig (NEW AVENGERS; NEXTWAVE), Jason Keith (MIGHTY AVENGERS; SHANNA THE SHE-DEVIL), Morry Hollowell (CIVIL WAR; WOLVERINE) and Frank D'Armata (CAPTAIN AMERICA; HOUSE OF M), there's no question that this will be MARVEL COMICS #1 like you've never seen it before! So come join the party-including Marvel's mega-midnight birthday bash-and toast to the most important comic art achievement of 1939-2009-style!
₹9,999.00
Only 1 left in stock
Add to wishlist
Adding to wishlist
Added to wishlist
Penciller: Al Anders, Bill Everett, Carl Burgos, Ben Thompson
Only logged in customers who have purchased this product may leave a review.
General Inquiries
There are no inquiries yet.