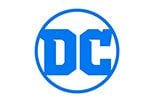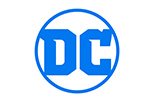 Superman: Action Comics: The Rebirth Deluxe Edition Book 2
ACTION COMICS: THE REBIRTH DELUXE EDITION BOOK TWO collects the next astonishing chapter in the saga of the Man of Steel, from fan-favorite Superman writer Dan Jurgens.
From the farms of Smallville to the streets of Metropolis, one look up in the sky is all it takes: Superman has returned to take his rightful place as the world's greatest hero. But he's not the only Man of Steel in town.
Scientific genius Lex Luthor has stepped forward as a self-made Superman, determined to protect the planet his way–and drawing the attention of the unstoppable Godslayer, out to punish him for his crimes. Now Superman must fight to protect his own archnemesis. It's a move that will set off a chain reaction of events that will change everything he thought he knew about his life.
Impostors will be unmasked. Old enemies will join forces to seek revenge. The power of Zod himself will be unleashed. And the Superman Family must fight like never before…
Collects ACTION COMICS #967-984.
₹2,799.00
Only 1 left in stock
Add to wishlist
Adding to wishlist
Added to wishlist
by Dan Jurgens (Author), Patrick Zircher (Illustrator), Tyler Kirkham (Illustrator)
| | |
| --- | --- |
| Weight | 0.5 kg |
| Dimensions | 0.5 × 17 × 27 cm |
Only logged in customers who have purchased this product may leave a review.