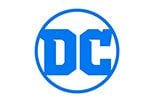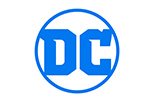 Tales of the Teen Titans #44
"The Judas Contract" part 3, the origin of Deathstroke the Terminator is revealed! With his teammates captured and betrayed by one of their own, Dick Grayson dons a new costume and a new identity: Nightwing! Continued in TALES OF THE TEEN TITANS ANNUAL #3.
₹14,999.00
Only 1 left in stock
Add to wishlist
Adding to wishlist
Added to wishlist
Artist
Adrienne Roy
George Perez
Gaspar Saladino
Todd Klein
Script Writer
Marv Wolfman
George Perez
Editor
Marv Wolfman
George Perez
Only logged in customers who have purchased this product may leave a review.
General Inquiries
There are no inquiries yet.