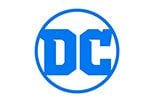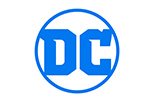 Team Titans #1B (1992)
MIRAGE Cover – "The Shape-Shifting Secret Origin of Mirage!" Story by Marv Wolfman. Starting with the butt-kicking secret origin of Mirage, this take-no-prisoners 1st issue grabs the reader tight and doesn't let go until the end. Then thrill to Total Chaos: Part 3 of 9 – "Childhood's End!" Guest-starring the New Titans and Deathstroke. Story by Marv Wolfman. Art by Kevin Maguire and Will Blyberg. Story continued from New Teen Titans (1984 2nd Series) #90. The Team Titans are a group of teenage heroes from the future sent back in time to kill Donna Troy. But why would they want to murder one of the greatest champions in the DCU? The answer may shock you. Story continues in Deathstroke the Terminator (1991) #15.
₹1,999.00
Only 1 left in stock
Add to wishlist
Adding to wishlist
Added to wishlist
Story by Marv Wolfman. Art by Gabriel Morrissette and Al Vey.
| | |
| --- | --- |
| Weight | 0.5 kg |
| Dimensions | 0.5 × 17 × 27 cm |
Only logged in customers who have purchased this product may leave a review.