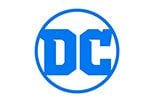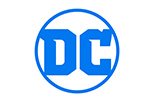 Wonder Woman by Greg Rucka Vol. 2
From the legendary Greg Rucka comes the next volume and collection of Wonder Woman's action-packed adventures.
The aftermath of the ruination of Wonder Woman's island home brings tragedy to Princess Diana's closest friends, and a reborn threat from ancient myth threatens the world in this second collection of Eisner Award-winning author Greg Rucka's critically acclaimed debut at the helm of the Amazon Warrior's adventures!
The machinations of Ares have unexpectedly led to the revival of the long-dead Medusa, whose gaze can permanently turn anyone who sees her into stone! But when Wonder Woman fights Medusa in front of a worldwide audience, she makes an incredible and unexpected sacrifice to have any hope of defeating her foe.
Plus: Wonder Woman must prove her worth to the Justice League; a journey to the land of the dead with Wonder Girl shakes the Teen Titan to her core; and a team-up with the Flash pits the heroes against super-fast foes Zoom and the Cheetah!
WONDER WOMAN BY GREG RUCKA VOLUME 2 collects WONDER WOMAN #206-217 and THE FLASH #219, with art from star collaborators Drew Johnson (The Shield), Rags Morales (IDENTITY CRISIS) and more!
₹2,499.00
Only 1 left in stock
Add to wishlist
Adding to wishlist
Added to wishlist
Only logged in customers who have purchased this product may leave a review.