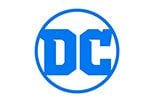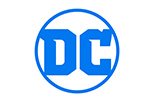 Scarlett #3 (1993)
Part 4 of the 5-part "Blood of Innocence." Bly Pharis is dead, a stake driven through her heart. Hope for the birth of the Scarlett Redeemer, immortal slayer of vampires, may have died with her. In the Arizona desert, a supernatural maelstrom builds as warring factions of human and undead strike to either kindle that hope…or see it crushed forever. The newest of the factions is the hi-tech soldiers of S.A.V.E. (Society for Advancement of Vampire Ecology).
₹899.00
Only 1 left in stock
Add to wishlist
Adding to wishlist
Added to wishlist
Written by Tom Joyner and Keith S. Wilson, with art and cover by Jim Fern. New Format.
| | |
| --- | --- |
| Weight | 0.5 kg |
| Dimensions | 0.5 × 17 × 27 cm |
Only logged in customers who have purchased this product may leave a review.