It was August 2011, I came back attending my best friend's birthday party, hastily running up the stairs knowing what was waiting for me up there, I made no stops. It already was subdued. Originally on stands in July 2011, it released in India around August, a month late. But when I finally opened it that evening, the wait was worth it! Flashpoint #1 was going to be something since it was announced the month before its release.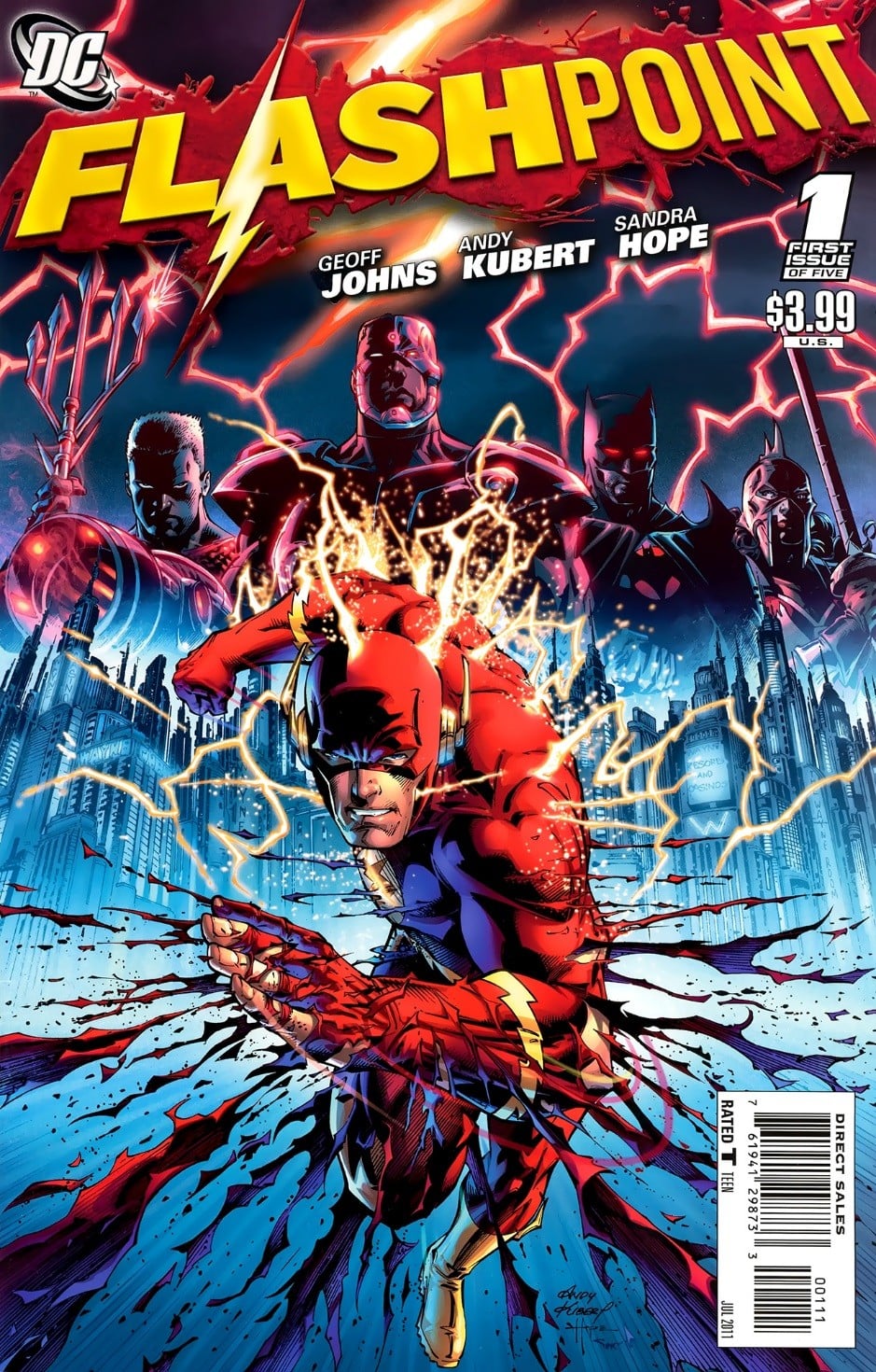 A new time at DC comics- The book opened with Barry Allen's very specific memories of the past and then suddenly he woke up to find himself in his office which I think wasn't a very good idea. As Barry Allen was woken up by his coworker before his boss Director Singh walked in on him. Director Singh asked Barry and his coworker if they both had been successful in masking Central City's greatest hero; Citizen Cold. And this was maybe just where things started for both Barry Allen and the readers. Citizen Cold was Central City's greatest hero, and while Barry was trying to figure out what was happening in a battle with the Pied Piper at the Citizen Cold museum. Barry snuck out of there and tried running as fast as he could…which he discovered wasn't all that fast. Barry tripped down a flight of stairs, but there to help him stood Nora Allen, his mother whom he remembered being murdered when he was a child.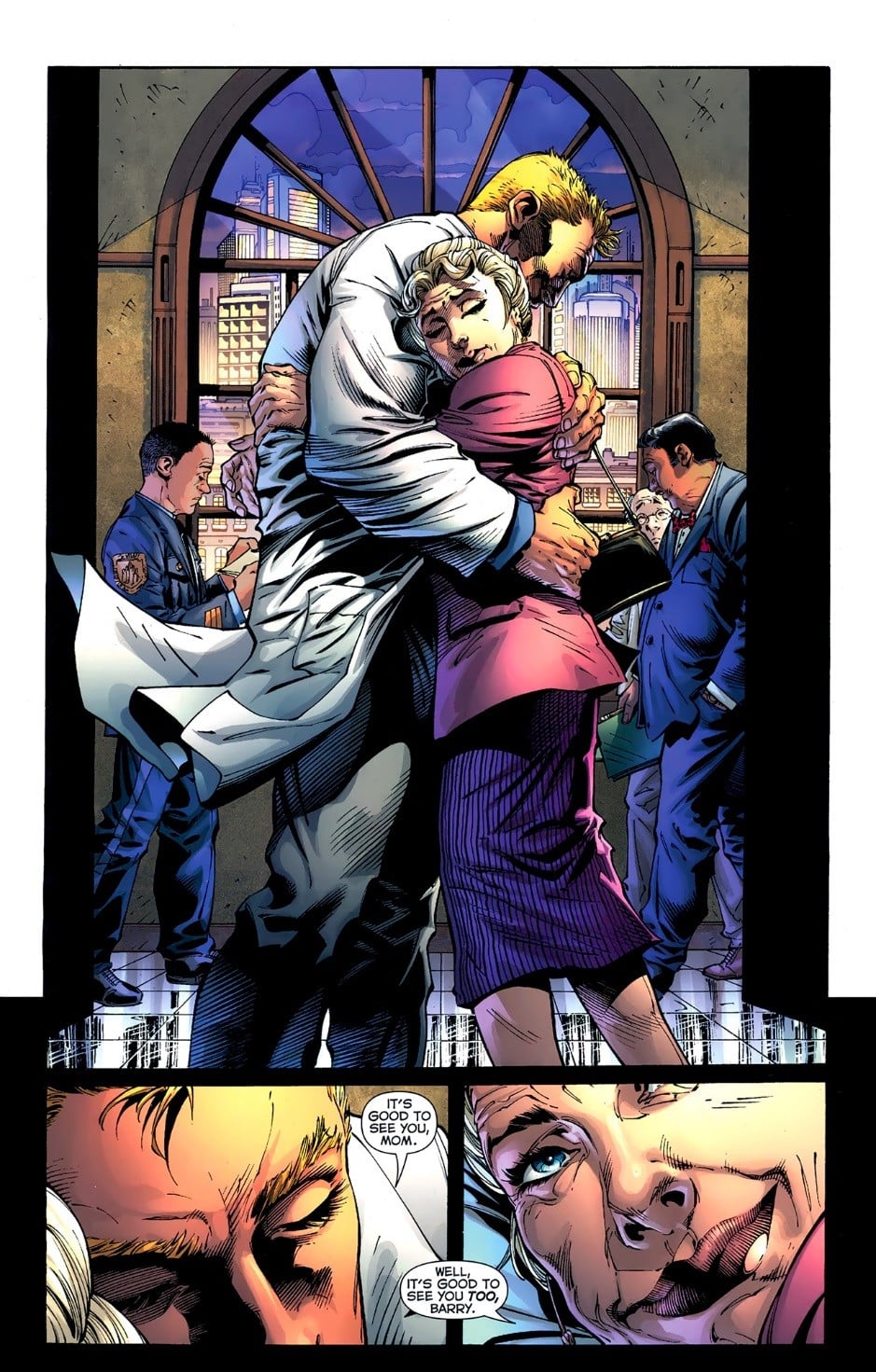 She asked him why was he acting so weird and he told her that he's The Flash and a member of the Justice League. Nora Allen had never heard of the Justice League and neither about any of its members obviously except Batman. After that Barry Allen took his mother to Iris West's workplace who Nora had never heard of either. When he got there he saw Iris was in the arms of her boyfriend, therefore, he left before she could even see him. Barry then borrowed his mom's car to drive to Gotham city where a murderous Batman was brutally hunting on the rooftops Gotham City. He tried to murder a completely insane villain named "Yo-Yo", however, Cyborg saved her and confronted Batman.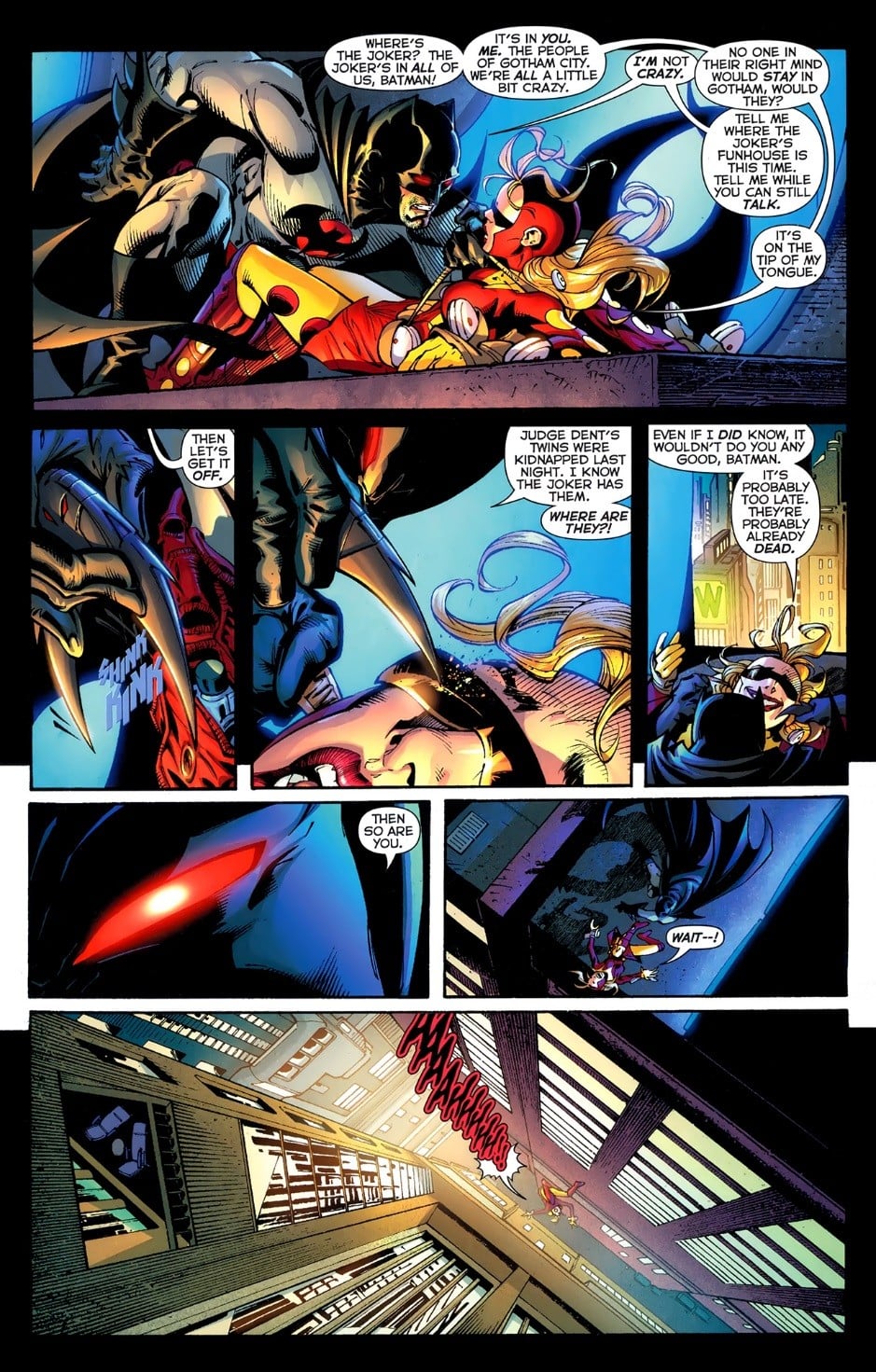 Flashpoint #1 ended with Barry Allen traveling to Gotham City where he found out that the Wayne behind the mask was not the one we and Barry were used to.
One of the most intriguing ends to one of the most intriguing stories in the Flash lore but that being said, it wasn't like the issue was perfect. Flashpoint #1 can be definitely foreign to some readers because of whatever is happening around.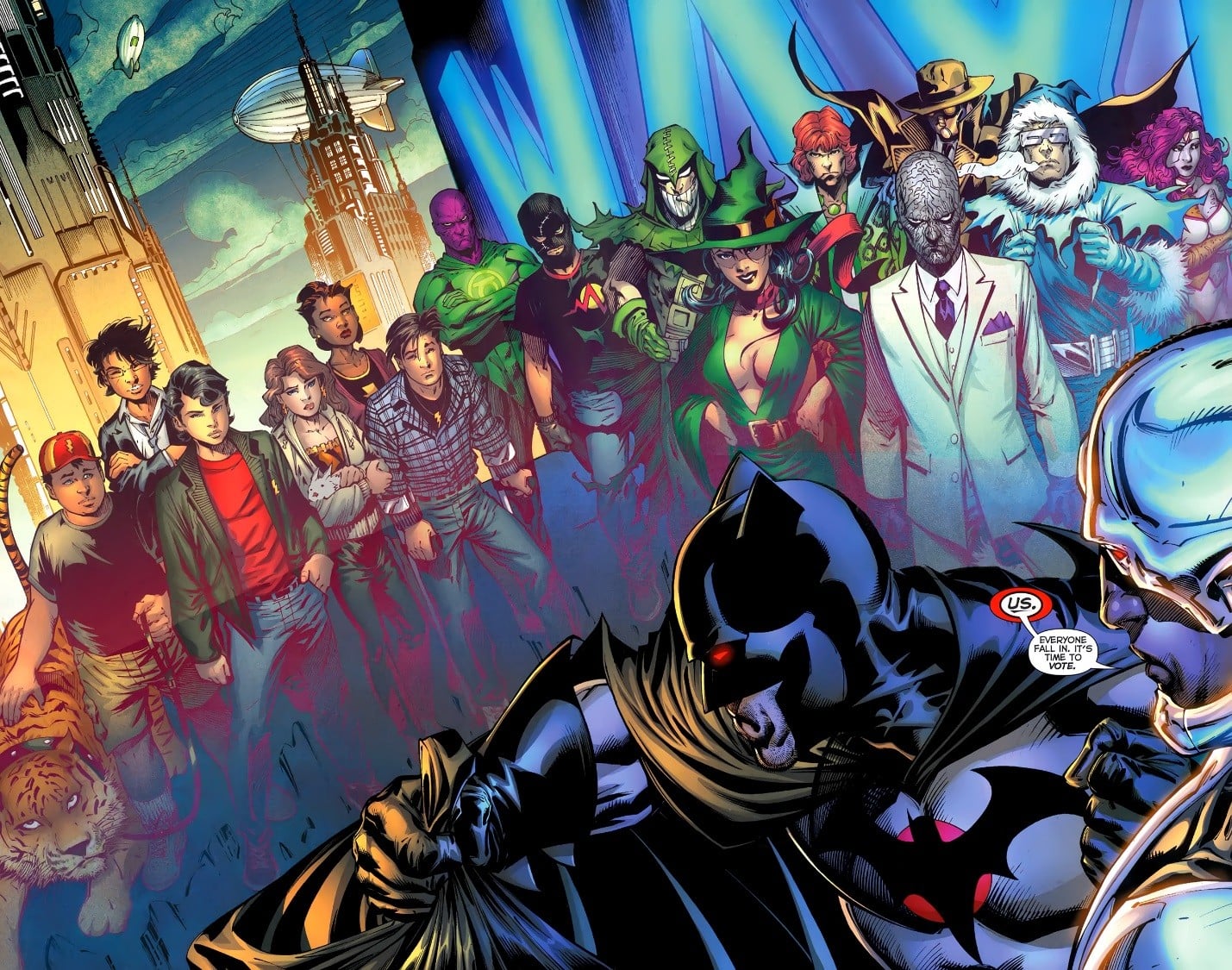 Moving on from the story, Geoff Johns has done a great job on this issue by making things much to an extent simpler for the readers.  Then again it isn't the writing that I would say is hard for the readers to follow but it is the concept which also without any doubt keeps its readers hooked. Generally for an event this size it never gets too easy either for the heroes or for the readers to get a grasp of what is going on in their surroundings.  Flashpoint #1 was one hell of an issue with magnificent art by Andy Kubert.  And of course Batman's reveal, in the end, would make you pick up the next issue just as this one ends. More on the next issues coming soon..
Meanwhile, checkout these Flash comics to get started.
– Anish Sahni
Anish is a writer, director, blogger and editor based in New Delhi. In 2018, Anish launched a small film, video, and podcast channel company named Bonsai TV on YouTube. He is known for his uncompromising devotion to quality and is firmly committed to the development and progression of a loyal film and comic books culture in India. From time to time, Anish guest blogs on The Comic Book Store. A massive supporter and campaigner of #ReleaseTheSnyderCut in India for the past 2 years, he vows to not stop unless his demands are met! You can follow him on Instagram.