SPOILER ALERT: IT'S NOT!
The most awaited movie of all time, Avengers: Endgame dominated box offices around the world for more than six weeks! And just when you thought they are ready to bow down, BAM! they re-released the movie with an additional 6 minutes in a desperate attempt to beat Avatar at the box office.
The initial release, even with a runtime of 3h 2m, shattered all expectations globally and set a new benchmark in the industry. But was it enough? For the producers, apparently not! And keep in mind, this is coming from a studio that doesn't require any financial pick me ups.
Although, most Marvel fans have likely already seen the film more than one time in theatres and while it's still likely that a minority of those fans will help push Avengers: Endgame past Avatar to become the highest-grossing film of all time, but is there really enough new footage to justify another visit to the theatres? FYI, Avengers: Endgame re released in only a few select screens in India. But will you travel all the way to a multiplex, buy a ticket, sit through for 3 hours just for an extra 6 minutes and poor CGI?
What's in the Avengers: Endgame Re Release?
The movie is already well beyond 3 hours and while the new release of Avengers: Endgame will have six minutes of new footage, which FYI, are not all of the deleted sequences from the original narrative. Only one, partially unfinished deleted scene has made the final cut in the re-release. The rest of the footage is seemingly either self-reflecting, celebratory or promotional material. The re-released version opens with an introduction by co-director Anthony Russo. It also features an extended tribute to the late Stan Lee. The film also includes a sneak peek at Spider-Man: Far From Home, setting it up, meaning, Spider-Man Far From Home begins where Avengers: Endgame ends.
Avengers: Endgame became the first movie in the MCU to not feature a mid- or post-credits scene, while some fans still sat till the credits rolled, not believing what Kevin Feige had said earlier that the movie will not have any mid- or post-credits scene. Although, the re-released version does have an end-credits scene. More on that later…
Should you see it again?
To be honest, watching the Avengers Endgame re-release is probably unnecessary. If you're expecting to see exciting new content and Easter eggs, you're going to be disappointed. The six additional minutes of runtime is mostly the Stan Lee tribute and the intro from Anthony Russo, which is likely the only exclusive footage on the re-release. Even the preview of Spider-Man: Far From Home is somewhat dulled by the fact that the movie is already in theaters.
However, if you're a fan of bad CGI, then you definitely should! Because the re-released version contains an earlier deleted, Hulk post-credits scene. Here's a glimpse of it…
One fan even tweeted: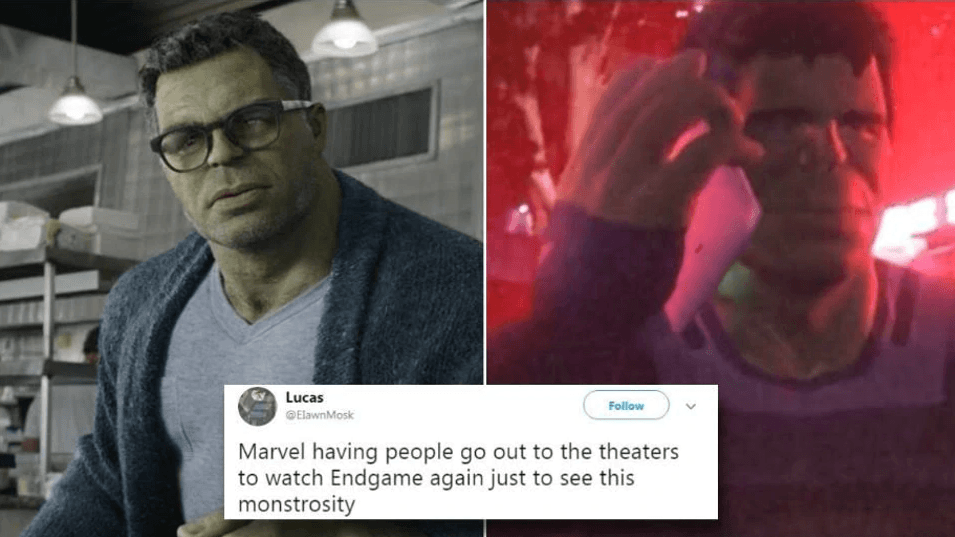 You're welcome 🙂
While the movie may be disappointing, these comics aren't. Checkout our Avengers collection starting at just 199!