Independence Day! Yes, we still have more than a month for ours but yesterday was the 4th of July!
On 4th July 1776, 13 colonies claimed their independence from England, which eventually led to the formation of the United States. Hence, 4th July in the United States Independence day. There is no Independence without a war, and there are sacrifices on both sides. No one should be compared to the soldiers who win the war for their nations.
As for the comic world, we have superheroes doing the need full! You might be well aware of Wolverine and Captain America fighting World wars in the comic universe. These two have had there share of being famous, but today its time that two more joins in the club. Time to meet these underrated and not so conventional heroes who have fought different wars with different enemies in the comics.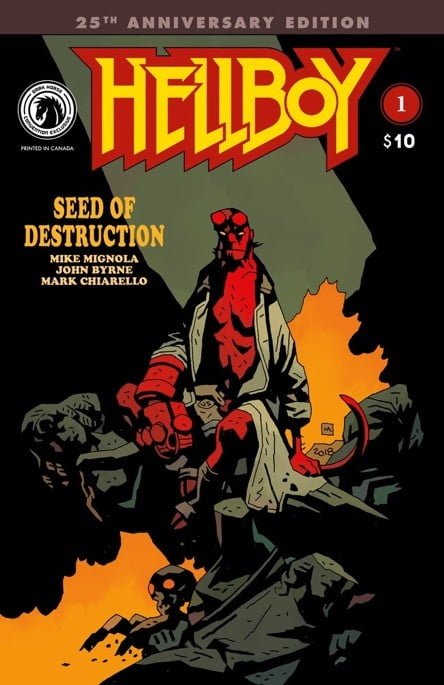 Hellboy
Writer-artist Mike Mignola's Hellboy is the superhero we all need now! Damn, that demon son has fought the creatures we can't even imagine! While he was summoned on earth by the Nazis to win the war, the process was interrupted and then Hellboy was adopted taken away by the British army. They raised him and soon he was a member of the Bureau for Paranormal Research and Defense (B.P.R.D.). With his right hand of doom and an amazing team he has fought wars with different monsters and eventually won them. He surely isn't your regular good looking superhero, has horns, red skin, one regular and one BIG arm, but he surely is the guy who needs a long-awaited GOOD big screen appearance!
Jonah Hex
Jonah Woodson Hex is the infamous Anti-hero you really need to shed light on! He was a bounty hunter by profession. Hex joined the state's army during the civil war to protect his county. Later was banished by his own people the reason only being misinformation. Speaking about the scar, long story short, in a trial by combat he was cheated by his opponent by getting a sabotaged weapon. This leading to Jonah using his knife to win the fight which was against the combat rules. Hence, as punished by getting a hot tomahawk pressed against his face resulting in that scar. While he has no superpower, he still managed to fight all kinds of enemies. Jonah has also fought alongside other Justice League members in the crisis on the infinite earth storyline. Jonah Hex has already had its failed attempt in the theatres with our very own on-screen Thanos – Josh Brolin and everyone's crush at some point of their life – Megan Fox in the lead roles! Let's hope we get a reboot soon.
So glad we could shed some light on Hellboy and Jonah Hex. We know that you are now wanting to grab some issues featuring these two in the lead! DO NOT WAIT! Just contact us and we will get you your issues sorted, pun intended 😉
So guys time to take your leave. See ya!
– Jarddanni