The story which I am going to tell you today is nothing short of an epic cinematic drama an audience would like to watch in theatres (only if the parent company doesn't butcher the movie again). This story has rich evil villains in suits messing up with an honest artist for a fat paycheck, this story has an artist fighting for preserving and restoring his artistic and creative freedom just like artists have been portrayed all throughout in the history and in pop culture. The story even has an emotional family tragedy in there and a bunch of supporters who are ready to rally up for the artist.
In 2016 after the release of Batman v Superman: Dawn of Justice because of its reception and massive backlash against the film's gritty and dark portrayal of both Batman and Superman, Warner Bros. and DC Entertainment got tired of the reception, therefore, they ultimately pushed Zack Snyder out of Justice League which was set to release on November 2017…after he had already completed 100% principal photography and some of the post-production. It was following this Joss Whedon was brought in after which he reshot a large of a portion of the entire movie, brightened the lightning, brightened the colors and added a lot more unnecessary jokes and humor. Zack Snyder's fans were made to believe that he left himself because of the loss of his daughter; Autumn Snyder. Following that Joss Whedon completed and finished Zack Snyder's existing version. But to fans bewilderment because of what they saw in the theatres on the morning of 17th November 2017, the fans started a campaign for the movie which Zack Snyder had shot and completed and the one which they had been promised. It has been since then that Zack Snyder himself has been consistently posting images which include a bunch of deleted scenes from his version on his Vero account.
For people who don't realize the fact that DC had plans which were far-reaching, it might sound similar to what Marvel Studios has done and presented to the audience in the last 10 years. But for those who believed in director Zack Snyder's vision of DCEU an amalgam for what is supposedly called DC Extended Universe…Zack Snyder was for real given a raw deal when the executives in crisp suits at the boarding room decided to pull him out and fire him from Justice League months before its release.
Now, this writing of mine here is just an effort to make what all and everything that happened behind the scenes a common knowledge for all those who wonder why aren't we getting a Batman movie as great as a Marvel's Iron Man…We might have. If only!! Or for those who wonder why Justice League wasn't as great as The Avengers. It might have been or maybe it is actually!!!
Zack Snyder's original plan was a 5 to 6 movie arc. The movies were going to be Man of Steel, Batman v Superman, Justice League, Man of Steel 2 & then eventually a 2 parted Justice League 2 & Justice League 3 essentially. In Man of Steel, Snyder added a top-notch level of moral complexity to the story of Superman which led to igniting a huge debate because of The Man of Steel's actions at the climax of the movie. Basically, it divided the fans on a whole. While if we talk about Batman v Superman which released in March 2016, some people today after 3 years of its release believe that with BvS they were on the verge of greatness but the audience would never get to see a cinematic masterpiece like that again. According to the fans who believe that Zack Snyder's 3 ½ hours long cut of Justice League exists somewhere in one of the folders or drives of WB…Zack Snyder was the God of DCEU.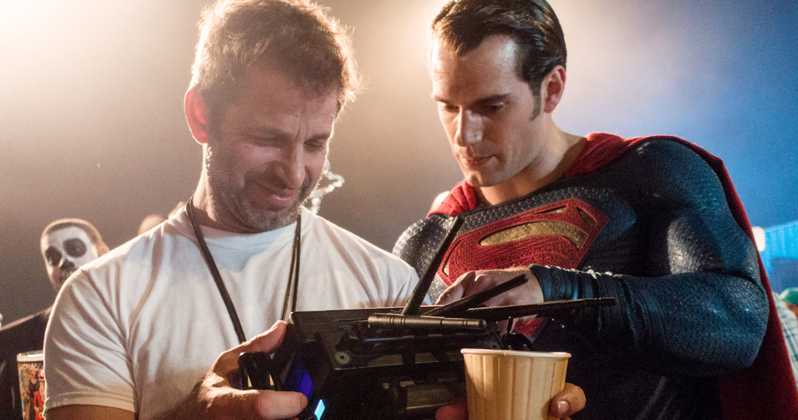 Never-Seen-Before Justice League Photos
This slideshow requires JavaScript.
People out there who for two years now have been campaigning for Zack Snyder's cut of Justice League to be released; The cut which has been now legendarily named Snyder Cut say that the movie which was released in the theatres on the morning of 17th November 2017 wasn't Snyder's Justice League or what he intended to make after BvS and over the course of 2 years after the release of the movie the "Release the Snyder Cut" movement has grown strong with each passing day. For the fans who have been fighting for 2 years now…there is no way in the world they are going to stop until WB agrees to eventually release Snyder Cut either on Blu-ray or on a DVD or on streaming service. Right now WB holds the distribution rights of the movie so there is no way that it can be released without their approval. More recently Snyder Cut fans have been trying to find different ways to increase awareness about their campaign; These Snyder Cut fans have set up rallies outside Warner Bro., banners have been flown over the offices of WB. The Snyder Cut loyalists have a mass sizeable army online. And all this has even caught of course Snyder's attention as well. Also apart from flying banners and rallying around and outside the offices, The Snyder Cut loyalists have a bigger picture in mind through which earlier this year in 2019 a Go Fund Me campaign was set up while it raised awareness for suicide prevention which indirectly paid homage to Snyder's daughter as well.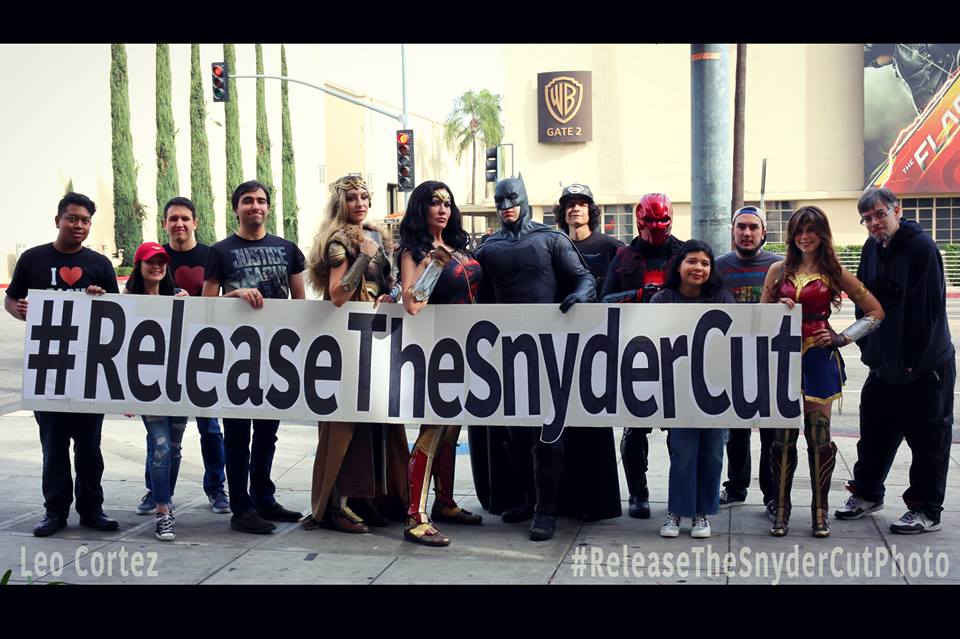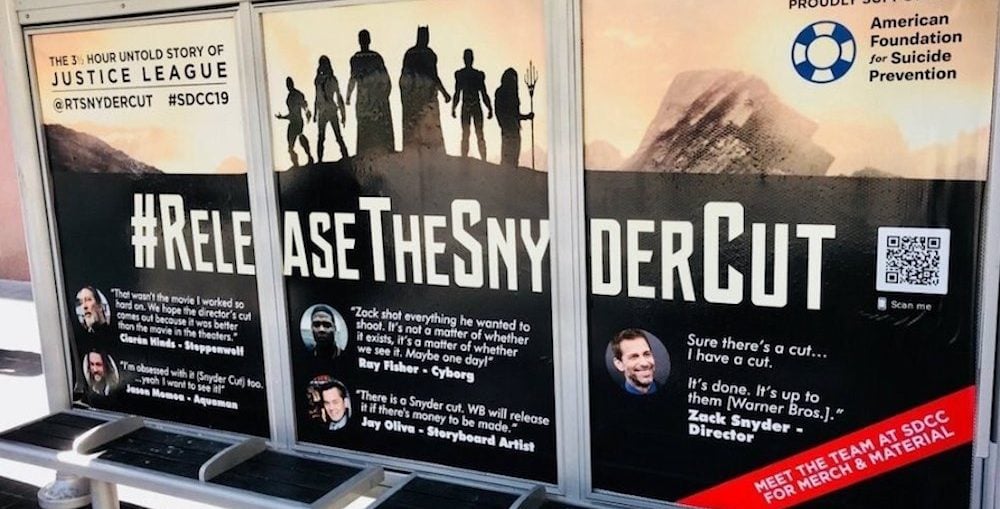 The goal of the Go Fund Me was to be able to collect $17,020. Which within a week after it was started managed to collect $17045. This money was, collected to spread awareness about not just the Snyder Cut but also about suicide prevention. The money was also used to fly a banner over the San Diego Comic Convention on 20th July 2019 for a few hours. Even a booth was set up at the world-famous Comic Convention. Rest of the money from the campaign would be donated to the American Federation for suicide prevention under the names of Zack Snyder and his daughter.
If nothing else happens one thing is for sure The Snyder Cut fans have turned their movement into something bigger than just a demand for a movie.
Anish Sahni
Anish is a writer, director, blogger and editor based in New Delhi. In 2018, Anish launched a small film, video, and podcast channel company named Bonsai TV on YouTube. He is known for his uncompromising devotion to quality and is firmly committed to the development and progression of a loyal film and comic books culture in India. From time to time, Anish guest blogs on The Comic Book Store. A massive supporter and campaigner of #ReleaseTheSnyderCut in India for the past 2 years, he vows to not stop unless his demands are met! You can follow on Instagram to stay updated on the latest outbreaks in the DCEU.